Same-Sex Divorce in Alabama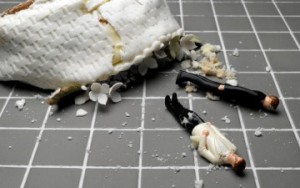 On June 26, 2015, the United States Supreme Court issued a landmark decision in Obergefell v. Hodges, which legalized same-sex marriage across the country. Even though there was some initial resistance from several probate courts in Alabama to issue marriage licenses and there is still some lingering controversy from the Alabama Supreme Court, the fact is that same-sex marriage is now a reality in Alabama and along with that comes the prospect of same-sex divorce.
One of the most important issues that must be addressed during a same-sex divorce is when the marriage actually began. Vermont was the first state in the nation to recognize same-sex marriage in 2000 and at least 35 more states legalized gay marriage between 2000 and the 2015 Supreme Court decision. In Alabama, gay marriage was actually recognized as of February 9, 2015. This recognition came after United States District Court Judge Callie V.S. Granade ruled that Alabama's refusal to license and recognize same-sex marriages was unconstitutional on January 27, 2015.
Between 2000 and 2015 many couples chose to get married in a state where same-sex marriage was legal, even though they lived in a state where their marriage was not legally recognized at that time, such as Alabama. In addition, many couples resided in a state that recognized same-sex marriage but later moved to Alabama. Because of this, many same-sex couples who currently reside in Alabama and will file for divorce in Alabama were legally married for years before their marriage was actually recognized in Alabama. It is essential to establish exactly when a marriage began in order to have an "equitable division" of marital assets and debts.
When did the marriage begin?
When the couple was legally married in a state other than Alabama OR on February 9, 2015, the date Alabama began recognizing gay marriage OR on June 26, 2015, the date the U.S. Supreme Court declared same-sex marriage legal across the country?
Only a skilled attorney who is knowledgeable about all of the unique complications faced during a same-sex divorce can guide you through this process and ensure your legal rights are protected and your assets and liabilities are divided properly.
For help and guidance with issues involved in same-sex divorce, as well as other family law issues facing same-sex couples, contact us today – (205) 201-0898.